Mariner East Pipeline Forum
What hazardous materials will flow through these pipelines?
What happens in the event of a rupture?
What is your escape plan?
What legal paths are available to residents?
Are more pipelines coming our way?
All are invited: East Goshen, Uwchlan, West Whiteland, West Goshen, Westtown, Thornbury, Middletown, Aston... THE FIGHT IS NOT OVER!
Pipeline Safety Forum
Mariner East Project & Beyond!
May 4, 2017, 7:00 pm
East Goshen Township Building
1580 Paoli Pike, West Chester, PA 19380

Sponsored by:
Sierra Club, Safety First for East Goshen, Mobilization for Animals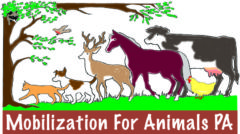 ---
People's Climate March
We are headed to the march. Watch for action shots HERE
Here's some photos of the awesome banners being made at the Art Build in Downingtown
---
Nasty Women's Art Show
Nasty Women art show at the Main Line Unitarian church, with a gala wine and cheese reception on April 30th. There is a nation wide movement of art shows to raise awareness and help support charities. There are even Nasty Women art shows in Australia and the UK.
The show is by 55 local artists expressing themselves about all the issues confronting us..immigration, climate change...etc, with proceeds from sales going to Planned Parenthood.
Mainline Unitarian Church, 816 Valley Forge Rd, Devon, PA
Reception: Sun, Apr 30, 2pm to 4pm
Show runs: Apr 23 to May 30 Mon-Fri 9am to 4pm, Sun 9am to 2pm
---
Ready For 100
Ready For 100 Chester County
In December, 2016, volunteer leaders from the Sierra Club of Chester County and 4CP (Chester County Citizens for Climate Protection) led a workshop on organizing a Ready For 100 program here in Chester County. We want your input. We want your help.
Ready For 100 is a national campaign focused on driving the demand for renewable energy from the bottom up by encouraging our municipal governments (large and small) to pledge, plan and commit to a transition to renewables in all phases of energy: electricity, transportation and heat. Before it's too late.
Go to the Ready For 100 project page for details and resources for our volunteers
To join the Suburban team, contact Lee Reinert (lee.reinert@gmail.com) or Paula Kline (kline.paula@gmail.com)
Many cities and towns across the country (please watch the video below) have already taken the pledge to get to 100% Renewables. The team has prepared this one-page flyer to help get you up to speed about this important campaign.
2017 Projects
Results of Q2 Planning Meeting
On Apr 2 a group of volunteers reviewed our achievements for Q1 and picked out some priorities for Q2. Nothing will happen without volunteer contributions. Join a project. Get engaged. Or start something yourself and let us know.
Paint Chester County (kenne.hemphill@gmail.com) - well on its way with posters in storefront windows and more than 15 artists already registered. This is going to be a great art show/fundraiser/open space advocacy event in the fall.


Pipleline Event - (Bernie Greenberg - hikerbern@comcast.net) a pipeline safety forum at the East Goshen Twp Building is planned for May 4. .


Highway Cleanup & Styrofoam Collection (Leslie, Jim) - is planned for Earth Day - Apr 22 (Styrofoam collection may be pushed to fall)


Crebilly Farm advocacy (Ken) - there's an opportunity to push for a county or state park for this beautiful farm near 202/926. Currently owned by Toll Bros, but zoning has not changed yet. see http://www.neighborsforcrebilly.org/ Tabling event planned for Turks Head Festival - July 16. Volunteers needed.


Brandywine Paddle - (Lee Reinert - lee.reinert@gmail.com) dates in Aug are being tossed around.

Watershed Conservation (Carol Armstrong) - partner with one of several water focused groups in the area. Perhaps a creek cleanup w/ focus on plastic collection. Looking at 3Q.


Host a symposium for Environmental Advisory Committees (EACs) - (Paula Kline - kline.paula@gmail.com) invite Twp officials to attend, presentations on all kinds of (local) env issues/opportunities. Present RF100. Invite allied businesses to present. Plan to try to coordinate with Chester County Planning and DVRPC.


Tree giveaway (Eva Wylie) - make a bulk purchase of trees, invite members to come pick up, plant on their property, prepare handout on importance of trees, carbon cycle, etc. Push to the fall.


Env Book Club (Alexa) - meet periodically to discuss a book i.e. The Madhouse Effect by Michael Mann or Rancher, Farmer, Fisherman by Miriam Horn, environmental classics as well as current lit. We all are busy so this would be a relaxing book club, timewise and other wise.
Schuylkill Water Stewards - join, sponsor, promote or otherwise help with the Schuylkill Water Stewards Volunteer program.
Other ideas: Student outreach, Stroudt Water Research Tour, Riparian Buffer tree planting,
If you want to join the fun and make a difference, contact Jim at jim.wylie@verizon.net
---
SC of CC Facebook Page
---


Photo credits:
McAfee Farm, Summer Hammock - Ed Bacon
Please send an email to jim.wylie@verizon.net if you have questions or suggestions about this website.
Click on the sections below to see what SCofCC has been up to, what we plan to do this year and info on how you can get involved.
Local Environmental Issues - our volunteers are tracking and combatting threats to our water, air, land and food
Sustainable Food
Leaders: Mary Ciarrocchi, Mike McGrory
Outline: The Sustainable Food Committee will be dedicated to raising awareness around our food system, sustainability, and how to live a life that is more in tune with nature. We recognize that many aspects of our current systems in place around the globe are causing much of the environmental destruction and social issues that we currently face. There is no simple answer, but through this committee, we seek to shed light on those out there who are responding to the call to create alternatives through urban and rural farming, permaculture, sustainability projects, green technology and much more. What we face is in no way an easy challenge, however all humans and animals on the planet require food to sustain life. So not only for us today, but for future generations, food sourcing is quite possibly one of the most critical challenges to solve.
We plan to hold the following events / services
Sustainable Food Education events
Sustainable Gardening demonstrations
Provide a directory of resources for those interested in sustainable food production - highlighting local resources and examples
Pipelines & Pumping Stations
Leader: Bernie Greenberg
Outline: New Chester County Pipelines. Though there are already many pipelines in Chester County, controversial modifications of an old pipeline and an entirely new pipeline have been proposed by Sunoco Logistics. Mariner East I went into operation in 1932 to transport petroleum products from Marcus Hook. This 83 year old pipeline which runs through several townships in Chester County will be repurposed to carry natural gas liquids, mainly ethane and propane, from Marcellus Shale to their Marcus Hook refinery. This pipeline is to transport 70,00 barrels/day of gas liquids in their existing 8" and 12" pipes. It has been estimated that over 90% of the processed natural gas would be shipped overseas. Eighteen new pumping stations with 34 foot flare stacks will need to be built. Mariner East II is a new 16" to 24" pipeline planned by Sunoco to follow the right-of-way of Mariner I East. It should be noted that natural gas liquids are more combustible and because they are odorless, leak detection is more difficult.
The State of Pennsylvania does not regulate intrastate pipelines and the PUC (Pennsylvania Utilities Commission) has ruled that the new Sunoco pipeline is a public utility not subject to local township ordinances. Several coalitions have been formed to impede the new pipeline including the 3C coalition (Chester County Community Coalition) based in West Goshen which has directed their efforts toward blocking the expansion of Sunoco's high-pressure pumping station and flare stack at Boot Road and route 202, which is an integral part of the new pipeline. This coalition may resort to legal action to achieve their goals. Another coalition also based in West Goshen has focused on property rights.
Mariner One is only one of many new pipelines proposed for Pennsylvania. Sunoco has two more in the planning stages and it has been estimated that 40 billion dollars of new pipeline construction will take place in this state over the next ten years. The safety of the new pipelines remains a serious concern. Leaks of highly combustible, odorless products could represent a serious threat to the health of our citizens and the preservation of our environment, including the purity of the streams and rivers through which the pipelines will cross. Proper planning will be essential to ensure protection and adequate funds must be made available to detect and control leaks. These funds could come from proposed impact fees which the pipeline operators would be subject to.
The Sierra Club will work to ensure that our community's health and environment are protected in the planning, regulation, and implementation of any new pipelines.
Also see the SPG Pipeline Conservation Committee Page
Suggested Investigations: Emergency preparedness, are some pipeline proposals better than others?, allied groups, allied legislators
Open Space Preservation
Leader: Ken Hemphill - kenne.hemphill@gmail.com
Outline: As one of the fastest growing counties in Pennsylvania, Chester County faces serious threats to its remaining open space which makes the county so special. Protecting the last vestiges of Chester County's natural heritage is and should continue to be a front burner issue for all residents and government officials since, once our cherished scenic beauty is gone, there's no getting it back. While Chester County government's achievements thus far vis a vis open space protection are to be commended, there is still much work to be done. To that end, Chester County Sierra Club supports any initiative to preserve what's left of our county's historic countryside. This includes new open space bond issues and county preservation spending of any sort. Importantly, this is not just about spending money on "scenery." Protecting open space yields tangible economic benefits in the form of tourism dollars, enhanced property values, reduced need for services, big savings from ecological services offered by clean watersheds, etc. Residents and taxpayers should understand that they can either pay for the myriad side effects that arise from overdevelopment and lost open space, or they can invest in their county and preserve their environment and quality of life.
Suggested Actions: join our 2017 project called Paint Chester County which will work with local artists to develop new artwork that celebrates our beautiful open space in Chester County, culminating in an art show in the fall. Contact Ken to help with the planning.
Don't Spray Me
Leader: Margaret Hudgings
Outline: Please join with like-minded citizens to protect our communities from being sprayed with pesticides, which can contaminate air and soil, affect organic gardens, threaten health (particularly of children and individuals with allergies and asthma or autoimmune disorders) kill bees, bats, dragonflies and other helpful species (as well as cats). Though there may be acceptable biological alternatives, chemical insecticides are relatively ineffective and should be used only as a last-ditch effort to head off concrete public health threats.
We have been learning about a successful mosquito control program in Shaker Heights, OH. They have never needed to spray in their town which is about 6 square miles and has a population of 28,000 people. Their main line of defense in larviciding storm drains which we have also started using locally. In Shaker they apply it aggressively. They have 3334 storm sewers, and their public works department puts larvicide in every one.
Looking for ways to avoid spray!
For the latest information on the Don't Spray Me committee, go to - DONTSPRAYME.com or contact Margaret at mhudgings@gmail.com
Zero Waste Experiment
Leader: Eva Wylie
Outline: Can the Wylie household produce zero landfill waste in a month?
Is it impossible to have even a week when the trash doesn't get put out for pickup? Sure, we all recycle what we can, we may even try to reduce our waste by making smart purchases and clever re-use. But really? NO TRASH?!! Join me in my pursuit of an empty trash can. We'll discuss the Wylie household adventure as well as my discoveries and other ideas for becoming waste-free.
To add to the conversation, bring an example of your most common form of waste (nothing smelly please) and we will discuss possible alternatives to trashing it.
Anti-Fracking
Leader: Bob Bruckman
Outline: to coordinate with and support the efforts of local, and regional organizations and coalitions, with the objective of affecting a ban on fracking in Pennsylvania.
The focus in achieving this goal, as expediently as possible, may not be with legislation put through legal action in the courts. The initial task should be to enjoin the gas industry from continuing to develop new sites, and possibly from exploiting existing sites, with a court imposed moratorium.
We (to paraphrase Angelia Davis) should no longer accept the things that we cannot change but must change the things that we cannot accept.
And as quoted by Eldridge Cleaver, " if we are not part of the solution than we are part of the problem".
Suggested Actions: support FAC actions, field trip to a fracking site
Water Quality
Leader: Leslie Siebert
Outline: TBD
Suggested Actions: water testing of streams, tap, bottled water; threats to aquifers
Oil Trains
Leader: Peggy Hartzell
Outline: A U.S. federal court has ordered a halt in proceedings until May in a case centering around oil-by-rail tankers pitting the Sierra Club and ForestEthics against the U.S. Department of Transportation (DOT). As a result, potentially explosive DOT-111 oil tank cars, dubbed "bomb trains" by activists, can continue to roll through towns and cities across the U.S. indefinitely. DESMOGBLOG.com
Learn more at the BOMB TRAINS Cmte Page
Suggested Actions: document the Bakken oil trains stressing local infrastructure – increased risk of catastrophe in populated area
2017 Calendar - current list of programs, outings, actions and meetings for this year.
The 2017 Calendar is filling in. Here's our wishlist that volunteers are working on. We could use your help.
Paint Chester County
Pipeline Event
Brandywine Paddle
Highway Cleanup & Styrofoam Collection, Rt 30 between D'town and Exton - April 22, 9:00am - tentative
Env Summit for Twp Officials
Watershed Conservation Event
Volunteer Fair
Tree Giveaway
Twp Offical Tour
Crebilly Farm Advocacy
Student Outreach Event
Straoudt Water Research Tour
Riparian Buffer Tree Planting
Also check the event calendars of our friends at:
Outings - our team is planning adventures
and outdoor education all around Chester County
Outings Team
Susan Charkes leads most of our hikes, some with associated lectures/discussions about the history or qualities of the regions that we explore. If you have suggestions or want to help Susan plan future outings, please contact her at susan@susancharkes.com.
At our 2015 planning meeting we came up with this list of potential outings. We'll add them to the calendar when we nail down the dates.
Tour of Kimberton Hills
Hike in Wolf's Hollow
Hike/Tour of The Great Marsh
Highway Cleanup - Rt 30 between Lowes and Rt 100
Moonlight Paddle on the Schuylkill - Sep 17
This year (2016) we are partnering with Take It Outdoors Adventures to organize a couple of canoe/kayak trips for Sierra Club (Moonlight Paddle on the Schuylkill in Sept). Check out TIOA's other outings (some are free like the Wed night paddles, some are $) at the TIOA Meetup page.
See Calendar for currently Planned Outings
See What We Have Learned for info about past Educational Outings
In the past couple of years we have explored: Cheslen Preserve, Stroud Preserve, Okehocking Preserve, Horse Shoe Trail, Binky Lee Preserve.
What We Have Learned - some notes and slides from past programs
Things we have learned in recent programs:
March 2016: Pipeline Forum
At the West Chester Borough Hall we heard from:
Lynda Farrell - Pipeline Safety Coalition
Eric Friedman - Impacted Resident from Delco
Justin Wasser - Sierra Club: Keeping Dirty Fuels in the Ground
We had a turnout of about 60 people, including several community activists and 2 state rep candidates - Carolyn Comitta and Susan Rzucidlo. Next steps include continuing our communication between local pipeline activist groups - Sierra Club, Pipeline Safety Coalition, Community Environment Legal Defense Fund, FAC and others. Attend local hearings and public meetings held by munis and pipeline companies. Share info. Increase our dialog with elected officials.
You are invited to review the presentations of each of our presenters here:
Lynda - what do pipelines look like and where they are going?
Eric - what level of risk is acceptable?
Justin - what's the big picture? What is at stake?
Contact Bernie Greenberg (hikerbern@comcast.net) with questions or to volunteer to help stop the spread of hazardous pipelines in Chester and Delaware Counties.
---
July 2015: Hiking and Biking in Chester County
We had about 25 people attend this program, most from the greater Kennett area and were eager to hear about plans to extend and connect existing trails throughout Chester County and especially along the Brandywine River green spaces.
Sheila Flemming described the efforts of the Brandywine Conservancy to organize townships and borough managers to: apply for grant funding, coordinate trail development plans, approach and negotiate with land owners and in general work together on a vision of regional and local trails that will benefit Chester County residents as well as grow into an attraction and destination for the greater area.
Rand Waltermyer from the Chester County Planning Commission described the status and plans for several regional trails that have plans to become backbone multi-use trails, including: The Struble Trail which is planned to go from Downingtown to Honey Brook, The Chester Valley Trail connecting Valley Forge to Lancaster County's Enola Low Grade Trail, the Devault Line connecting Phoenixville to the Chester Valley Trail, and the Kennett Trails Alliance plans to connect the Red Clay Greenway into New Castle County, DE.
Download a .pdf version of Sheila's presentation here.
Download a .pdf version of Randy's presentation here.
---
July 2015: Paddle on the Brandywine
We started with a presentation and discussion with Bob Struble from the Brandywine Valley Association (soon to be known as the Brandywine Red Clay Alliance) about the challenges of the Brandywine Creek and its many tributaries throughout Chester County. He showed us a map of the stream system and the "Red Stream Blue" project. The streams marked on the map as blue are healthy. The stream sections in red are impaired in some way. Through grant money and other funding, BVA is organizing many projects to improve the condition of these sections by planting trees, picking trash, working with farmers and industrial polluters and more.
Then we hit the river. A glorious day for our 20 paddlers. No real mishaps - ok, there was the snake that woke up in the bottom of Bob's kayak (Bob's kayak that he brought). Nobody tipped, but some of us got wet.
---
Apr 2015: Permaculture Workshop in Honey Brook
On a beautiful Spring afternoon the Sierra Club Sustainable Agriculture group met with some friends and, within a few hours of expert instruction and a lot of hard work, had the beginnings of a permaculture garden.
Our member Mike McGrory of Feed the Burbs (www.feedtheburbs.org), and Doug Boice, of Clay and Plenty (www.clayandplenty.com), led us as we dug, cleared, layered wood chips and straw, and planted unfamiliar things like comfrey and sunchokes, all the while learning about the benefits of such plants and of building up the soil.
While plying a formidable broadfork and creating what will become an edible border to our garden, Doug kept up a steady flow of information and tips on what to plant and why, and the uses and benefits of permaculture plantings. Some of permaculture's hallmarks are using what is available in the landscape, and utilizing an assortment of trees, shrubs and perennial vegetables to create a low maintenance source of food that benefits all life forms. Our garden has been blessed with an abundance of earthworms from the beginning, but we learned that plants such as comfrey will add rich nutrients to the soil and so is the reason that we planted a border of them close to the edge of the vegetable beds.
We're all becoming familiar with the wonders of kale; how about perennial kale? Have you ever heard of "walking" onions? Now we have them, and we can't wait to see them fulfill their name. Do you have wet conditions in your yard? It could be an opportunity to grow ramps, similar to leeks - they love those conditions.
From creating a living border around the raised beds we moved to the herb spiral, created last year by Tom McGlynn of Feed the Burbs. It passed our wildest expectations last year, but needed some attention after the winter. We added soil and returned it to its original height and shape, and now we're ready to add this year's annual herbs to the perennials that were planted last year. For a garden feature that provides both a wide diversity of herbs in a compact space and a visually interesting look, an herb spiral is hard to beat.
Thank you Mike and Doug, we had a great time learning and planting and can't wait to see our permaculture garden develop over the coming years. Sunchokes anyone? Mike and Doug can offer their services to help design a permaculture landscape and spread the word beyond Honey Brook.
Looking ahead we're planning an end of summer party to enjoy our harvest and share plantings and recipes so please check this site for more information.
---
Nov 2014 Program:
Permaculture Garden Tour
Thanks to Mike McGrory for organizing both the permaculture program last March and the garden tour in November at Dale Hendricks' house. We had a great turnout - about 20 people - for the walk around Dale's property which is filled with small gardens, from seadlings to mature plants, a greenhouse and an outdoor kitchen and bio-char station.
Please see the links below for the follow up documents from Dale's event.
---
May 2014 Program:
GMO-Free PA
A great presentation by Annemarie Cantrel on the science, psuedo-science, lack of transparency and regulation and credible testing, conflicting test results, reluctance to label, farmers fear of going against industry sead giants and local legislation that takes some small steps to inform the public about what we are buying and eating.
Annemarie has graciously offered to share her presentation with us. Download it here.
---
March 2014 Program:
Sustainable Suburban Gardening
Melissa Miles and Tom McGlynn
On March 6th we hosted a timely presentation on the topic of sustainable gardening led by Permaculture designers Melissa Miles and Tom McGlynn. Tom and Melissa provided a background on permaculture gardening and demonstrated that if we employ design principles modeled after nature, we can increase our garden's yield while greatly reducing maintenance. Specific topics covered were building swales, managing weeds (e.g. If you can't beat it, eat it!), guilds, and perrenial vegetables. We even learned practical ways to prevent deer ticks (building a woodchip barrier, attracting their natural predators).
The presentation was enjoyed by 30+ gardeners of all experience levels, and great connections were made. Please see below for a copy of the presentation and a handout with some very useful info. The club will be hosting a follow up event in August for a tour of a mature Permaculture garden. Be on the look out!
Permaculture Presentation, Mar 6, 2014
Melissa Miles
Two Miles Micro-Farm
Eastern PA Permaculture Guild)

Tom McGlynn
Feed the Burbs
---
Book Report - Walking To Listen - podcast
This is the first in what hopefully will be many reviews and recommendations of books, films, audio books or podcasts that our members have "read" and would like to share their experience - good or bad.
"Walk To Listen" is a audio podcast documentary about and by a young man who, after graduating from college, had a crisis of purpose - what should he do with the rest of his life?
To help find the answer, Andrew Forsthoefe decided to walk across the country. 4000 miles, with a backpack and a tape recorder (ok, probably his smart phone) and listen to the stories of the people that he met. And he met a lot of people. A fascinating story and stories within the story.
Jim summarized the podcast at our Feb meeting, and played some excerpts and handed out free copies for anyone that would like to listen to this 50 minute walk-a-log.
---
Community Supported Agriculture
Our April meeting was about CSAs - Community Supported Agriculture. Randell Spackman, from Thornbury Farm and CSA spoke about the history of his farm and how CSAs work in general.
Dan Cellucci talked about the community garden he has helped to build at the Melton Community Center and how his organic restaraunt, Roots Cafe
in West Chester, uses foods from the garden as well as the Thornbury CSA, and contributes to the composting system.
Bring your questions about CSAs, community gardens and food scrap composting.
---
Native Plants of the Northeast
Guest speaker Claudia West from North Creek Nurseries educated the group at our March, 2013 meeting about gardening with native plants and tips for having a successful garden.
The resources Claudia recommended are:
---
Forward On Climate - Rally in DC
45 thousand of Americans gathered on February 18, 2013 in Washington, D.C. to make Forward on Climate the largest climate rally in history. Include about 500 people from the Philly area and local Sierra Club volunteers. Despite the cold and wind, we joined together to voice as one our opposition to the proposed Keystone XL Pipeline and demand action to combat climate change and reducing our dependence on fossil fuels.
---
Birds in our Backyards
Guest speaker Steve Saffier Director of Audubon @ Home gave a great presentation at our December, 2012 meeting about the Great Backyard Bird Count. Stay tuned for more info as the date for the nationwide count gets closer.
Steve recommended these books and resources during his talk:

---
Movie Nights - invite the Sierra Club to show a film and discuss at your venue.
We have a collection of DVDs about current regional and global environmental issues. We would be happy to bring the film and lead a discussion about the issues. [Some film distributors require showing rights, but usually if the group is no more than about 20, this is not a problem.]
Here's our current lineup:
Contact Jim (jim.wylie@verizon.net) with film viewing requests.
What's The Buzz? - Twitter and FB feeds from Sierra Club outlets
Southeastern, PA Group Facebook Feed
Phila area Beyond Coal Campaign Tweets
PA Environmental Digest
PA Chapter Tweets
Sierra Club National Tweets